St Francis Aged Care - Grafton - NSW
St Francis Aged Care is a welcoming community, offering low care accommodation for 48 residents in the Far North Coast NSW city of Grafton. Respite care is also available.
We aim to provide a homelike atmosphere and encourage residents to participate in the variety of activities on offer. People from all backgrounds and faiths are welcomed at St Francis Aged Care, and family and friends are encouraged to be involved in the daily life of our community.
St Francis Aged Care is fully accredited by the Aged Care Standards and Accreditation Agency.

Built in 1977 by the St Vincent de Paul Society, the residential aged care service welcomed its first residents in early January 1978. The community was originally named Ozanam Villa Hostel, after Frederic Ozanam, the founder of the St Vincent de Paul Society.
After nearly 30 years being owned and operated by the St Vincent de Paul Society, Ozanam Villa Hostel transitioned to Catholic Healthcare in May 2007. In May 2008, the service was renamed St Francis Aged Care in honour of Saint Francis of Assisi.
Many additions have been made to the service over the years, keeping pace with the increasing care needs of our residents. In 1992, an additional 12 rooms were added to the original 36-room service. Part of these renovations included the building of the Fuschia Wing to provide care for people with dementia.

St Francis Aged Care is located close to the main centre of town, Grafton Base Hospital, Jacaranda Park and public transport.
Features:
Warm friendly welcoming atmosphere
'Home Style' cooked meals
Spiritual Care
Opportunity to participate in a vaiety of activites
Happy Hours
Resident have regular contact with local comunity events such as Jacaranda festival, July Races, Annual show.
Highly trained staff
Regular outings
Catholic Healthcare is a not-for-profit provider of aged, community and healthcare services in metropolitan and regional New South Wales. Founded in 1994, Catholic Healthcare was established to renew, continue and expand the Catholic Church's ministries in healthcare.
Over a decade later and assisted by more than 3000 employees, Catholic Healthcare provides care and support services through residential aged care communities, seniors living accommodation, hospitals and community care services.
We are deeply committed to carrying out the healing mission of Jesus. Catholic Healthcare builds collaborative and sustainable partnerships with religious, government and community groups so that we can provide care and support services to those in need.
Our operational expertise
Catholic Healthcare operates 38 residential aged care communities (over 2000 places) and three district and community hospitals. We provide in-home care to more than 2000 older men and women through comprehensive community care services located across metropolitan and regional New South Wales.
Our services comprise:
Residential aged care communities
Community care
Acute and sub acute care
Seniors living accommodation.
ENQUIRE NOW
Listing ID
2580
Bedrooms
1
Level of Support Available

Personal Care Services
Respite Care
24 Hour Emergency Call
Meals
Low Level Aged Care
Dementia Care

Location

Medical Services Nearby
Shops Nearby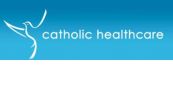 Catholic Healthcare
Other listings you may like
Preloved 2 bedroom, This home will sell fast, its huge and has…
This lovely two bedroom home is conveniently located at the entrance of…
  PRICE REDUCED! Amazing price for NEW three bedroom home. Features Include:…