Emmaus Village - Kemps Creek - NSW
Emmaus Village comprises a 64-bed low care residential aged care community and 24 self-care units. There is a 12-bed Special Care Unit to provide for the additional care requirements of residents with dementia. There are also four respite beds, including one in the Special Care Unit and three in the main hostel.

There is an activity room, library, chapel and pleasant outdoor areas allowing a range of activities for residents. Residents can enjoy local shopping areas and recreational outings using the village bus.

The Spiritual Care Coordinator helps residents enjoy a holistic lifestyle, while friendly, qualified care staff attend to the personal and medical needs of all residents.

Scriptures tells us, "Emmaus was where the disciples recognised Jesus in the sharing of a meal together". There was joy and companionship in that place; a sense of hope for the future. The disciples gained new meaning in their lives.

It is in that spirit that Emmaus Village provides quality care and offers new meaning in life for older residents. The community offers security, peace of mind and holistic care to residents. Residents' independence is encouraged and staff provide support and assistance so they can enjoy life.


Emmaus Village is accredited by the Aged Care Standards and Accreditation Agency.
History

Originally built by the St Mary's Catholic Parish and later transitioned to the Parramatta Diocese, Emmaus Village shares a 100-acre site with Emmaus Secondary College and Trinity Primary School. The village transitioned to Catholic Healthcare in December 2003. The hostel was built in 1993 and extended from 43 beds to 63 in 1998. Twelve self-care units were part of the first stage and an additional 12 units were added later.
Transport
Emmaus Village is situated in a rural setting just a 10-minute drive from the suburb of St Mary's. Access is from the M4 Motorway, exit at Mamre Road. Travel along Mamre Road through St Clair until the traffic lights at Bakers Lane. Entry to the village is through the large gates at the front of the college and signs direct you to the village at the rear of the site.
List of on-site services
Residents at Emmaus Village benefit from the following services:
Village bus
Organised recreational activities and outings
Spacious lawns and gardens
Safe and secure area
Kiosk
Hairdresser
Podiatrist
Chapel.
ENQUIRE NOW
Listing ID
2451
Bedrooms
1
Onsite Facilities

Recreation Centre / Clubhouse

Level of Support Available

Independent Living
Community Bus
Personal Care Services
High Level Aged Care
Respite Care
24 Hour Emergency Call
Meals
Low Level Aged Care
Dementia Care

Location

Medical Services Nearby
Clubs Nearby
Church Nearby
Shops Nearby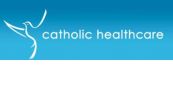 Catholic Healthcare
Other listings you may like
Goodhew Gardens offers low residential care options, as well as dementia-specific care…
Positioned close to Rushcutters Bay and Park, as well as the bustling…
Newmarch House is an Anglicare assisted living community. Located in the beautiful…